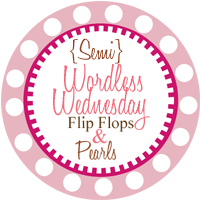 I haven't done semi Wordless Wednesday in a while so here it goes!
After we said goodbye to the Hard Rock Hotel and Vegas...
We headed on in our journey to the Grand Canyon! On our way we saw a bunch of neat things including Lake Mead and the Hoover Dam (didn't get a good shot of the Dam):
Once we got there we set up our tent and got going on dinner, and what a feast we had! Tighe, being the excellent cook that she is, put together a smorgasbord of veggies that she cooked on the fire to make delicious quesadillas, take a look:
Meanwhile I served drinks and appetizers and awaited the meal to come:
Boy was it worth the wait!
***
After a long night (it was freezing and we didn't have sleeping bags so it was a little rough) we woke up nice and early and got started on our day of exploring the Grand Canyon. We got to Mather Point and although a little touristy we got our first sight of the Grand Canyon!
Absolutely amazing!
From there we did about a 3 mile rim walk:
Getting a look at the sites
Tighe in front of the Buddha rock!
We really enjoyed the rim walk and seeing the different parts of the Canyon, I even got some artsy shots in!
This tree had such interesting shapes, had to snap a pic
This bird was absolutely beautiful, a lovely blue color, although
I don't think a blue bird
We ended our rim walk in the little "village" of the Grand Canyon, it was very touristy, I have to say. I can see why my aunt likes the North Rim better, although I still can't get over that my grandmother hiked all the way down just a few years ago...
She hiked all the way down there!!
After a short water break we began the real hike down into the Canyon...I think this post is long enough for now though so I will save the hike and the adventures with Budgy (our truck) for later!
Hope you're enjoying my roadtrip adventure recaps...it is a little different from my normal posts but all of these fun adventures make me very happy as I love to see new and different areas of the world and this blog is such a great way to share - I have to say, if you haven't been to the Grand Canyon, it is worth a trip!