So I'm starting to get EVER so excited about 4th of July and I thought I'd spend this semi-wordless Wednesday talking about it in pictures!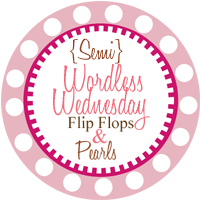 So, here it goes...
My whole life (minus the summers I was at summer camp and in England) I have spent 4th of July in Bethany Beach, DE. As a child we used to dress up and ride our bikes in the parade and as we got older we had family floats in the parade:
Each year we would have a different "theme", the picture above the theme was Yes "surrey" cruisin' right into the 21st century.
Since graduating college and being back in the mid-atlantic I have made it a priority to go to the beach for the 4th:
Cousin Jess and I watching the parade
Our floats were so much better
Watching the fireworks on the beach
Last summer my cousin Lexi who was living down with my grandmother decided to go all out and pull out some of the old 4th of July decorations and thus our theme last year was...
Last year the parade was not on 4th of July so we had our own parade around my grandmother's neighborhood...
decorating bikes
preparing for the parade
My grandmother informed me last night that this years throwback theme was wacky tacky family vacation...back in about 1996 we had this same theme and our float was one of the old cars which we called the "bomber" and all over it we threw toys and junk, we even put a kayak on top and had a child sit in it...wish I had some pics of that! All that said, we won 1st place that year and the float was in the paper!
Anyway, really looking forward to one of my favorite holidays and spending it with family. The only thing we'll be missing is 2 of my siblings who I will miss terribly...
What traditions do you celebrate for the 4th? Have any great plans? Would love to hear what your up to!