**spoiler alert - if you have not seen HP7 or read the book you may want to hold off on this post**
It's semi-wordless Wednesday and one of my favorite bloggers,
how i met your father
is guest blogging today, be sure to check it out!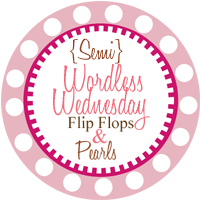 Anyway, on Sunday after the wedding I dragged my dear friend Lizzie to go see HP7 with me. Overall I thought it was awesome.
It got going so quickly which I was just not expecting...although I guess I should've because it was part 2 of HP7. I think one of my very favorite parts was when McGonagall began casting spells to secure the castle. She was just one of my favorite characters in this movie, she stepped up and played the leader that she could always be. That was also the one part in the movie where I teared up, I think just because it was so intense seeing them all casting spells to protect Hogwarts and Harry...
A few other scenes/characters that really stole the show in this movie were Neville Longbottom, he has gotten so handsome and is totally fearless, uhh dreamy - I thought they did a good job of portraying him from the book:
Molly Weasley also has an awesome scene where she protects her daughter against Bellatrix, it really brings out the mother instinct and she just destroys Bellatrix:
Then there was finally the kiss by Hermione and Ron, it was so precious - I just love the two of them together:
(couldn't find a picture of them actually kissing)
Now for a few things that I wasn't quite as keen on. Having just re-read the 7th book (which I've never done before a movie before) I was a lot more aware of what was happening and how much it aligned with the book. I'm not sure I liked this because I typically try to judge books and movies separately as their own entities and when you read a book so close to when you see the movie it is hard to do that.
One thing I was disappointed in was the lack of acknowledgement of all of the deaths that happened. They were so quick to pass over some key characters that died, especially Remus and Tonks:
These were two of my favorite characters and have a pretty big role throughout the books (especially Remus) that it kind of annoyed me that they just showed their dead bodies and that was it.
Another thing I was a bit disappointed was with the fight between Harry and Voldemort. While I understand that they needed to play it up and make it bigger than just in the Great Hall, I still think they should've ended it in the Great Hall with everyone around, just my opinion.
Lastly, even though it was in the book, the scene of them grown up was so cheesy. I guess it's kind of fun to see what they end up like but it was just strange...but then again, how do you end an 8 movie series that has made the most money in the history of films?
All in all I did think it was great but so bittersweet at the end, I'm just not used to Harry Potter having a happy ending, it's always been such a cliff hanger. It's weird, I've talked to so many of my friends about the ending of Harry Potter and everyone says the same thing, it's the end of an era. Harry Potter first came out when I was 11 and from then on I have kind of grown up with it, it was the first book I read just for pleasure and what sparked my love of reading. I think Harry Potter has been such an influence on the millenial generation and I am so interested to see what happens to it now that books and movies won't be coming out anymore. Will future children read it as closely as so many of us did? It does sound like J.K. Rowling does have more in store:
Although it will most certainly not be the same as Harry Potter, I'll be interested to see what comes about. So that's my review of the final Harry Potter movie, what did you think? Did you feel the same as I did?
...how I will miss it.